Six nights journey to the hill country of Sri Lanka. Explore the Kandy and Nuwara Eliya city and enjoy the relaxing stay with great food.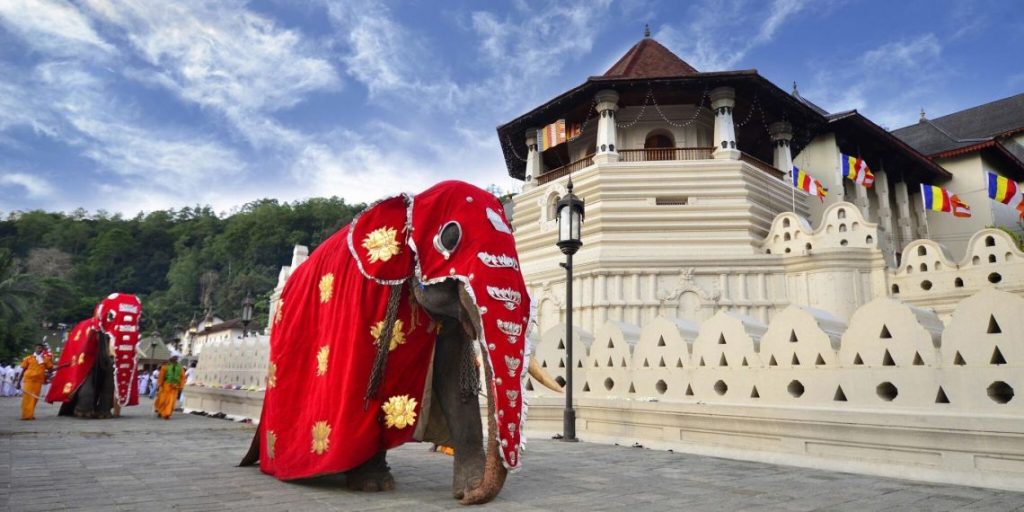 Sri Lanka's Hill Country is the island at its most scenic, a mist-wrapped land of emerald peaks and stupendous views, of hillsides carpeted with tea plantations and graced by astonishing waterfalls. This is a place where you can wear a fleece in the daytime and cuddle up beside a log fire in the evening. Where you can enjoy a memorable meal in the eternal city of Kandy or at a roadside shack in lovely Ella. A region where you can walk to the end of the world, stand in the footsteps of the Buddha and be surrounded by a hundred wild elephants. Ride a train utterly bewitched by the vistas. Paddle a raft down a raging river. Enjoy the drumbeat of traditional dance and then savour the silence on a lonely mountaintop.
The landscape along the way is a beguiling mixture of nature & nurture. In places, the mountainous green hills rise to surprisingly rugged & dramatic peaks, whose craggy grandeur belies the island's modest dimensions; in others, the slopes are covered in carefully manicured tea gardens whose neatly trimmed lines of bushes add a quality unlike any other plantations or vegetation, while the mist & clouds which frequently blanket the hill add a further layer of mystery.
The train journey (slow Diesel locomotive trains) Colombo – Kandy – Hatton – Nanu Oya (leads to Nuwara Eliya – Little England), Haputale, Bandarwela and Badulla is one the most spectacular journeys of the world. The train passes through numerous unlit tunnels, a chorus of shrieks by the travelling kids greeting each one; the train winds, twist & climbs all the through dramatic sceneries of green mountains, cascading waterfalls, rivers, deep ravines and brilliant green tea plantations.
The Central Highlands have been shaped by two contrasting historical forces. The northern portion, around the historic city of Kandy, the Royal City was home to Sri Lanka's last independent kingdom, which survived two centuries of colonial (Portuguese & Dutch) incursions before finally falling to the British at the beginning of the nineteenth century. The cultural legacy of this independent Sinhalese tradition lives on today in the city's distinctive music, dance & architecture, encapsulated by The Holy Temple of the Tooth, arguably the holiest Buddhist temple of the world. The Holy Temple of the tooth inspires & bestows the exuberant Kandy Esala Perahera pageant, Asia's most spectacular festival.
1
Day One
Airport
Manawary Temple
Mungnaswaram Temple
Trinco City
2
Day Two
Thirulonneshwaram Temple
Kandy Night Stay
3
Day Three and Four
Kancy City Tour
Gem Museum
Botanical Garden
Tooth Relic Temple
Hanuman Temple
Ramboda Waterfall
4
Day Five
Nuwara Eliya City Tour
Gayathri Temple
Seilla Amman Temple
Moons Plains
Bentota Night Stay
5
Day Six
Water Sport
Galle Dutch Fort
Moon Stone Mines